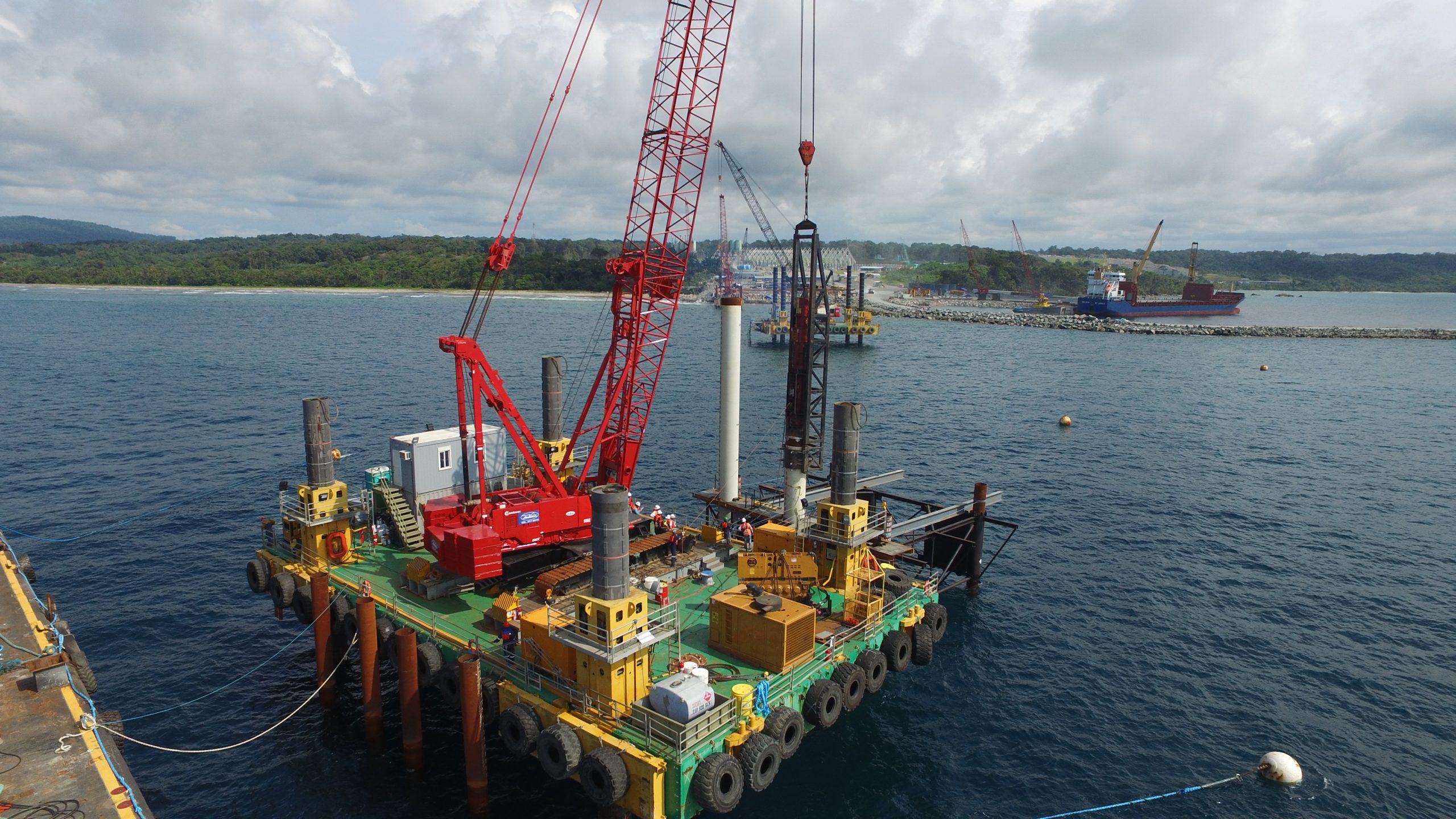 MULTI PURPOSE EQUIPMENT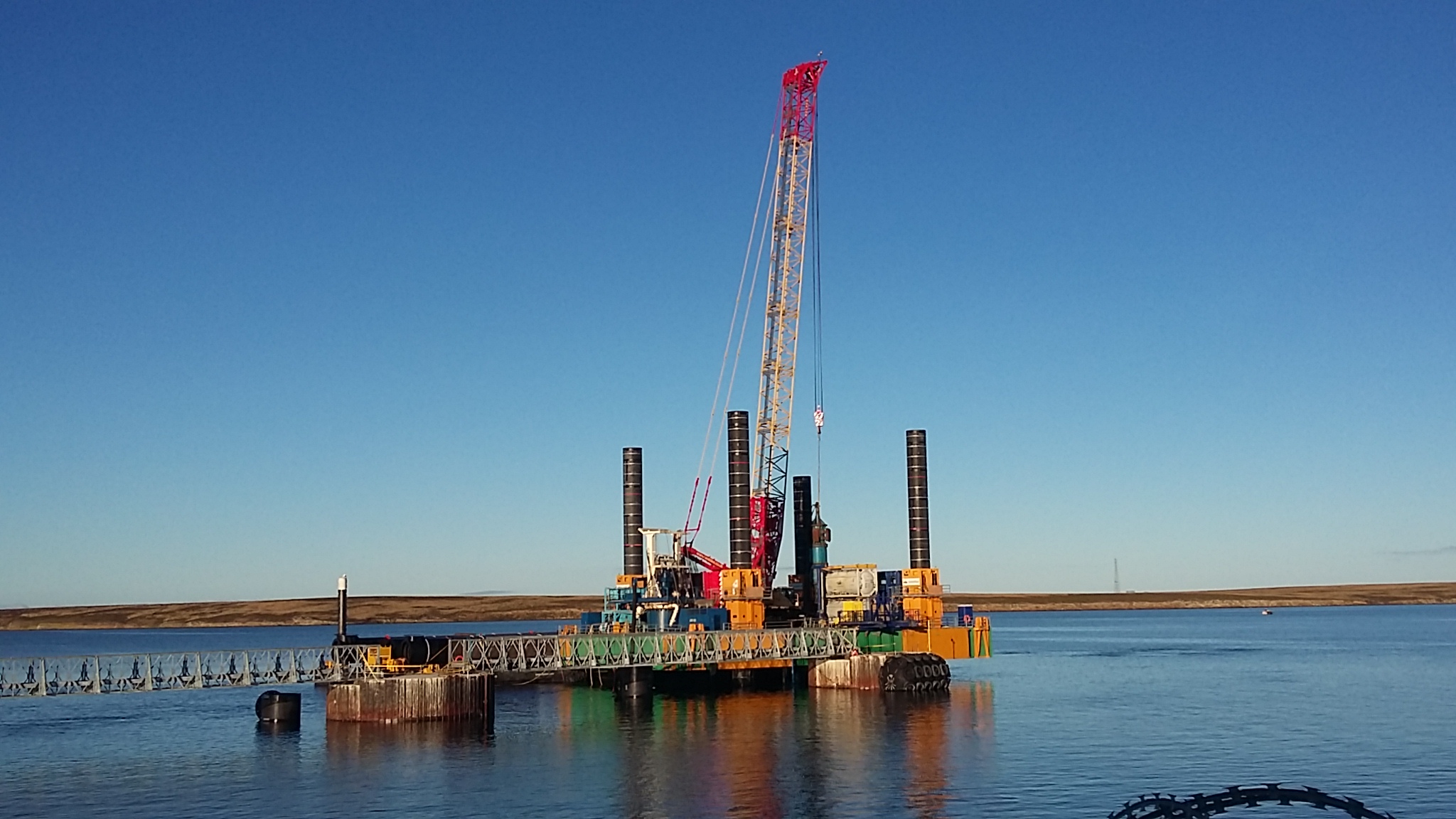 MULTI PURPOSE EQUIPMENT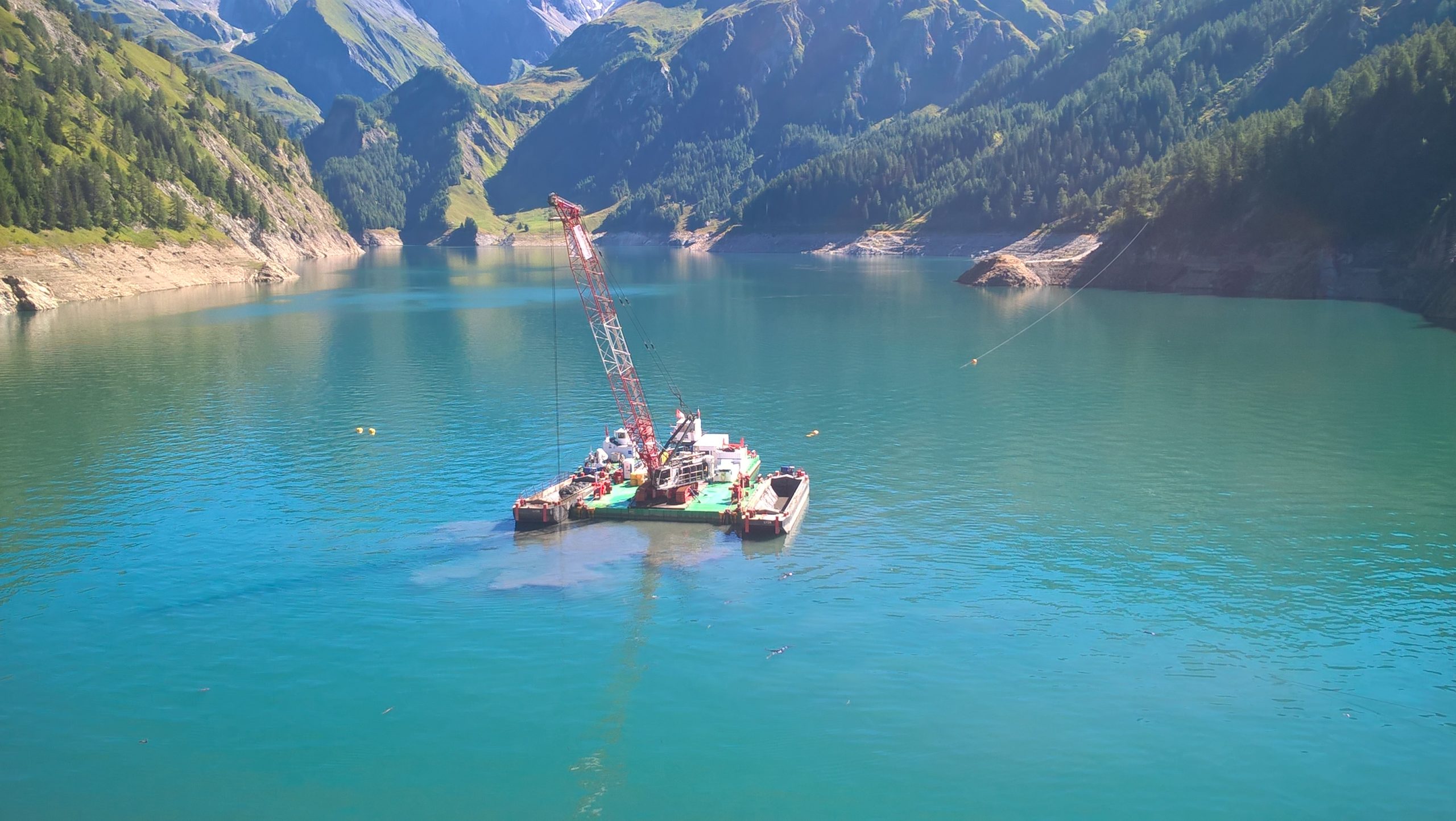 MULTI PURPOSE EQUIPMENT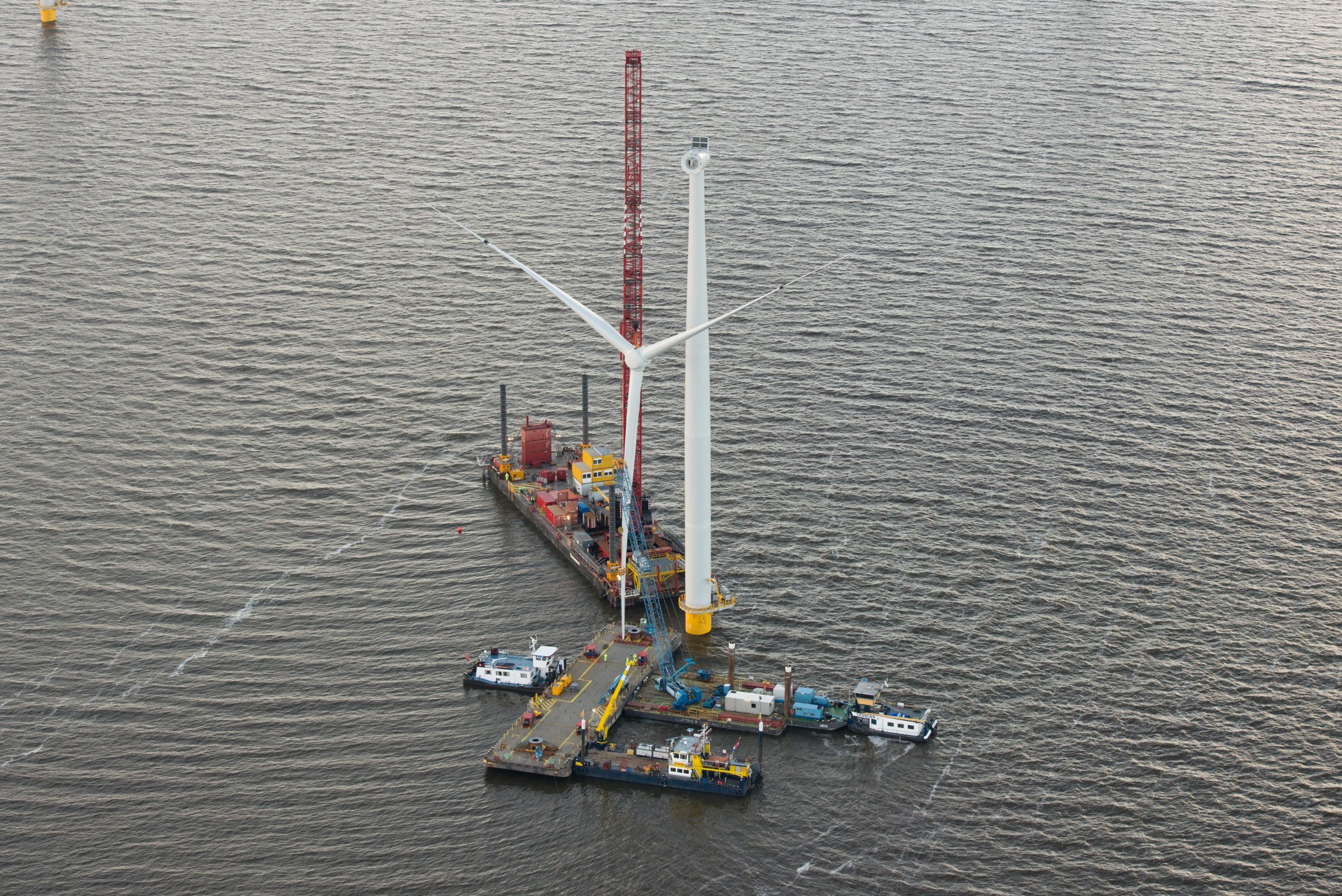 MULTI PURPOSE EQUIPMENT

MULTI PURPOSE EQUIPMENT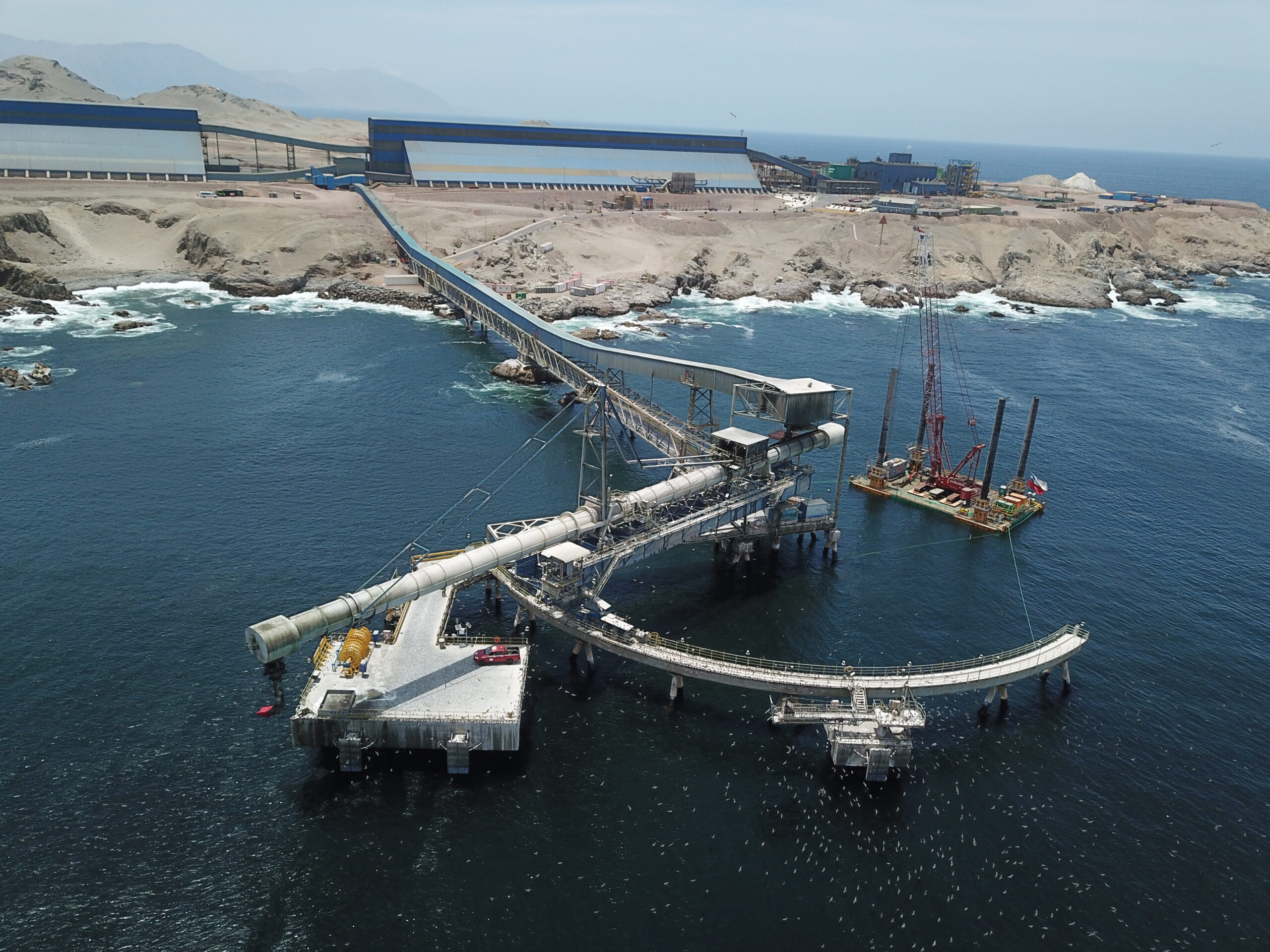 MULTI PURPOSE EQUIPMENT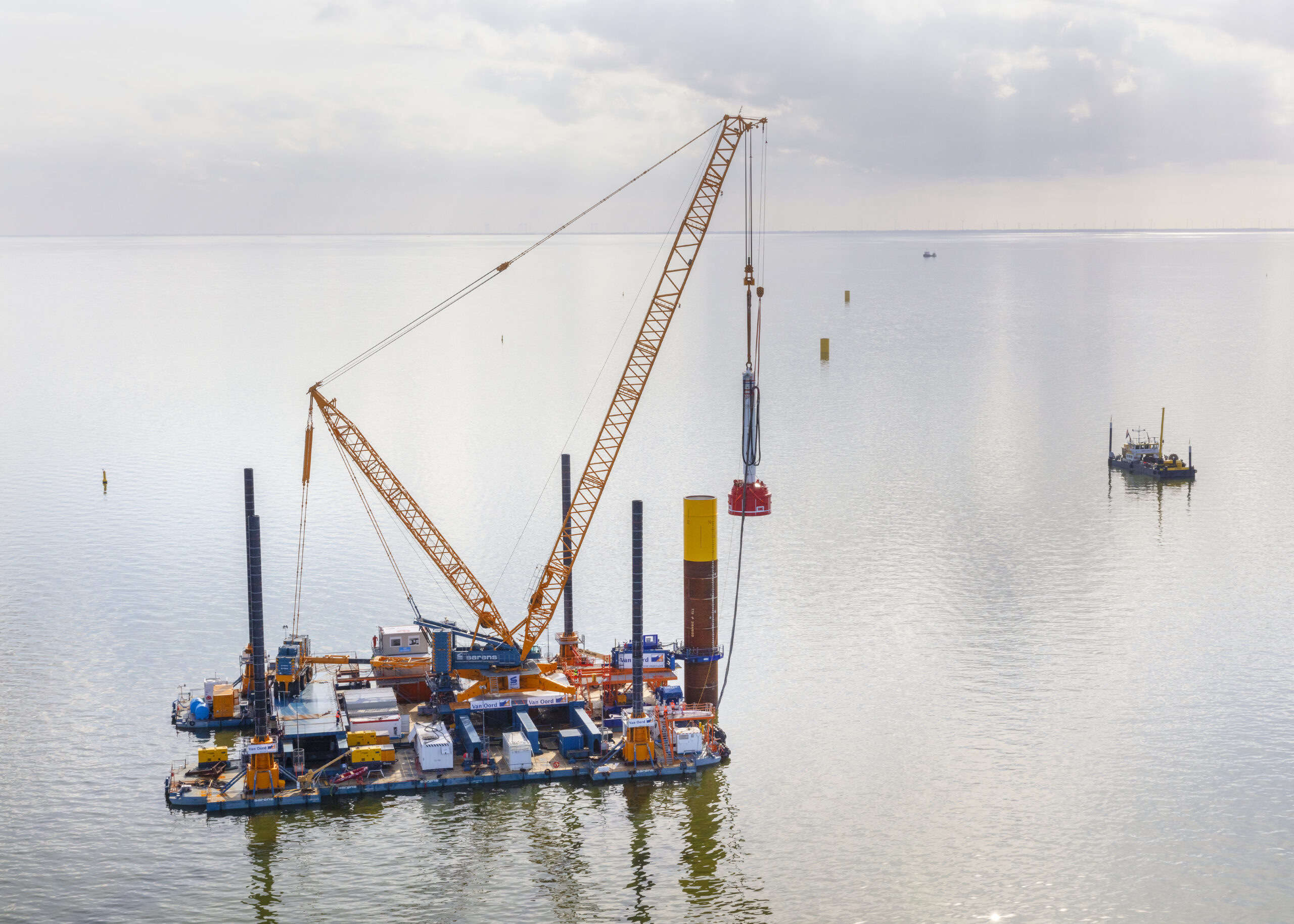 FACILITATING LIFTING SOLUTIONS IN LAKES
The Combifloat system is frequently used to stabilize lifting spreads in land locked areas. Often this is refered to as 'spuds over the side'.
Using the pontoon, or barge's bouyancy  large loads can be carried like large a crawler crane in superlift configuration upto 1250t (PC6800 (1250T class crane) – SSL/LSL S1 – 72m + SL carrier).
Depending on the forces involved the jacking systems or spud well sets of a Combifloat series can be selected and mounted on the floating platforms.
The jacking sets will stabilize the floating structure to support the heavy cranes to reach significant heights required for the Wind Turbine Generator (WTG) installation. A recent example is wind farm Fryslân, in the IJsselmeer lake in the Netherlands, where Combifloat stabilized the Sarens Soccer Pitch.
CABLE LAY OPERATIONS IN SHALLOW WATER AND LAKES
The combination of shallow draft and high allowable deck loads makes the Combifloat barges very suitable for use as Pipe and Cable lay barges in shallow water areas, near-shore and in lakes. Drafts up to as little as 0.5m can be achieved and obviously land locked can be reached. Occasionally our equipment and 'livery' features in mainstream media, like recently in The Netherlands.
The modularity of the Combifloat system will enable you to configure a barge to ensure project specific loads can be accommodated with minimal draft in order to work in ultra-shallow water. A good example was seen for Nexans where a modular cable work platform was to build in Lake Suldalsvatnet in a remote part of Norway, wonderfully captured in video.
Given its design our modular system can also be beached, assuming the soil is suitably prepared.
Benefits
Rigid, stable and safe working barge / platform;
Specific engineered product, suitable for the operation and optimized on the basis of project specific details payload and environmental conditions;
Flexible configuration options in order to facilitate a safe, reliable and optimal deck layout;
Easy to frequently (re)position the barge using deck mounted winches and or a heavy duty stabilizer system;
High availability of critical components to maximize barge efficiency, as being the original designer and manufacturer of the equipment;
The modular equipment is easy mobilize on short notice and for relative low cost using different widely available modalities, such as truck, train or vessel,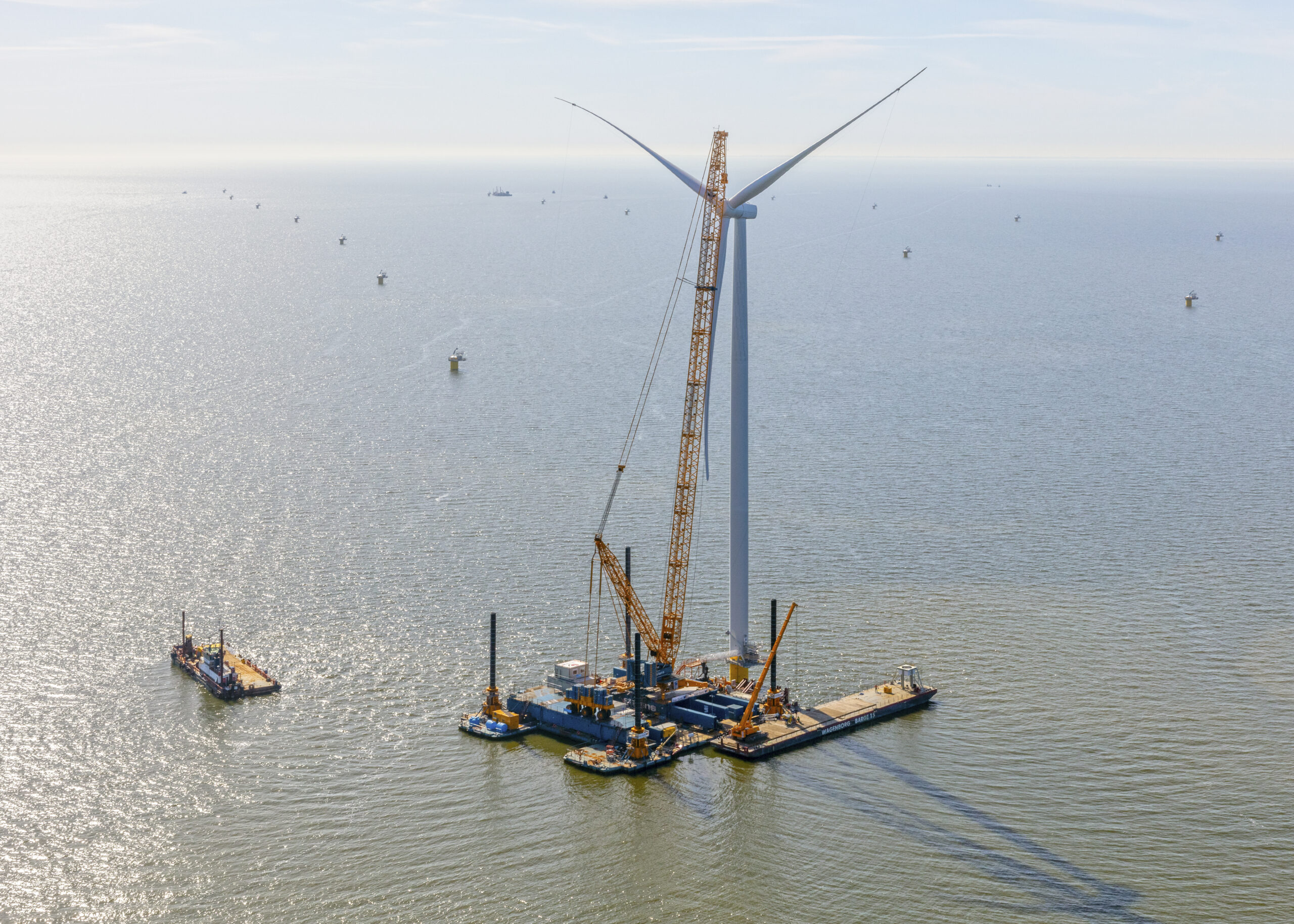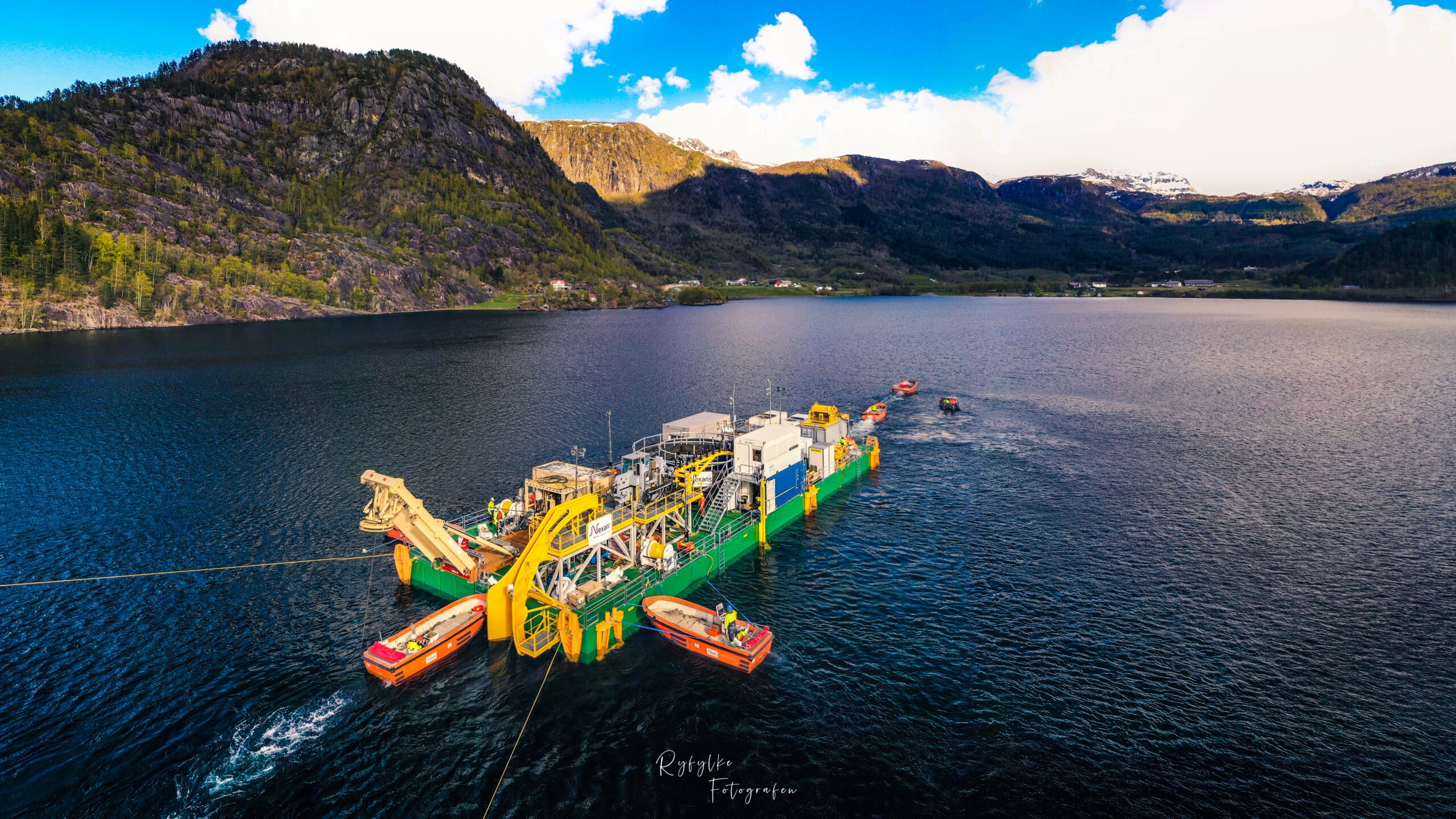 CABLE REPAIR
Our C7 jack ups are regularly deployed for High Voltage Direct Current (HVDC) cable repair and maintenance tasks. A good example was the repair on the IFA2000 electrical link (interconnectors) between France and England where two out of eight submarine cables were repaired.